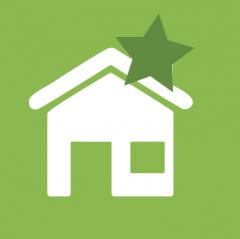 Are areas of your home too cold in the winter, and way too hot in the summer? If so, your home could be in need of immediate repairs. However, while these repairs can have a significant impact on the comfort level of your home, the cost of such repairs doesn't have to be through the roof. If you live in the greater Decatur area, or within Ameren Illinois's service area, and meet certain household requirements, you may qualify for an Income-Qualified Program. This program provides substantial savings on some of the most common household repairs.
So how does it work and what does it cover? Assured Insulation Solutions has the answer to these commonly asked questions.
What's Your Eligibility?
Eligibility for this program is dependent on your household income, and the program covers a large variety of incomes. Incentives are generally available for those with household incomes ranging from $36,180 - $123,960. Maximum income for qualification depends on the number of residents in your household:
| Number of Persons in Household | Maximum Income |
| --- | --- |
| One | $36,180 |
| Two | $48,720 |
| Three | $61,260 |
| Four | $73,800 |
| Five | $86,340 |
| Six | $98,880 |
| Seven | $111,420 |
| Eight | $123,960 |
If your household falls into any of these categories, you may be eligible for coverage under the Income-Qualified Program. Assured Insulation is well versed in the ActOnEnergy® program by Ameren Illinois and can walk you through all the steps.
Energy Saving Incentives
Participation in the Income-Qualified Program allows homeowners to improve the comfort level of their home at a discounted price. On average, most energy efficient repairs will save you a substantial amount of money over a long period of time. Participating in the Income-Qualified Program will also allow you to save money on immediate costs. Through the Ameren Illinois incentive program the following projects may be covered up to 80%. Further, the remaining amount may be available for On-Bill Financing.

Why Upgrade?
Wondering why you should invest in these repairs now? The majority of discomfort in your home is caused by escaping energy, through minuscule holes scattered throughout your house. Such holes are often impossible to see and can make heating certain parts of your home nearly impossible. Upgrading your heating/cooling system can have a big impact on the comfort level of your home, but if you have any of these leakage points, even an effective system can have little impact on certain rooms. In order to make your home more comfortable, you'll have to get rid of the escaping energy. Installing new insulation, covers these existing holes, while air sealing provides an extra layer of protection around these insulated areas. Sealing these holes can have a huge impact on the effectiveness of your heating system and the overall comfort level of your home. In addition, replacing light bulbs and shower heads can also add to your level of comfort.       
Under the Income-Qualified Program, these repairs can not only make your home more comfortable but also much more energy efficient.
Multifamily Properties

If you own or manage a multifamily property serviced by Ameren Illinois, we have some great news for you — we may be able to help you start saving on energy costs!
What type of properties are eligible?
Multifamily properties containing (3) or more individual residential units
Multifamily properties with a high number of income-eligible customers
Public housing authorities
Qualifying facilities may be eligible to receive:
FREE Energy-Saving Products
We'll give you energy efficiency products for each unit, such as LEDs, showerheads, aerators, smart power strips, and thermostats — plus, LED light bulbs at no cost for your common areas.
Air Sealing and Insulation Incentives
You can also receive financial incentives for air sealing and insulating the units, if your property meets certain requirements.
Interested in receiving these generous savings on your next home upgrade? Call Assured Insulation Solutions to learn more about qualifying for this program and achieving exceptional energy savings with our team.