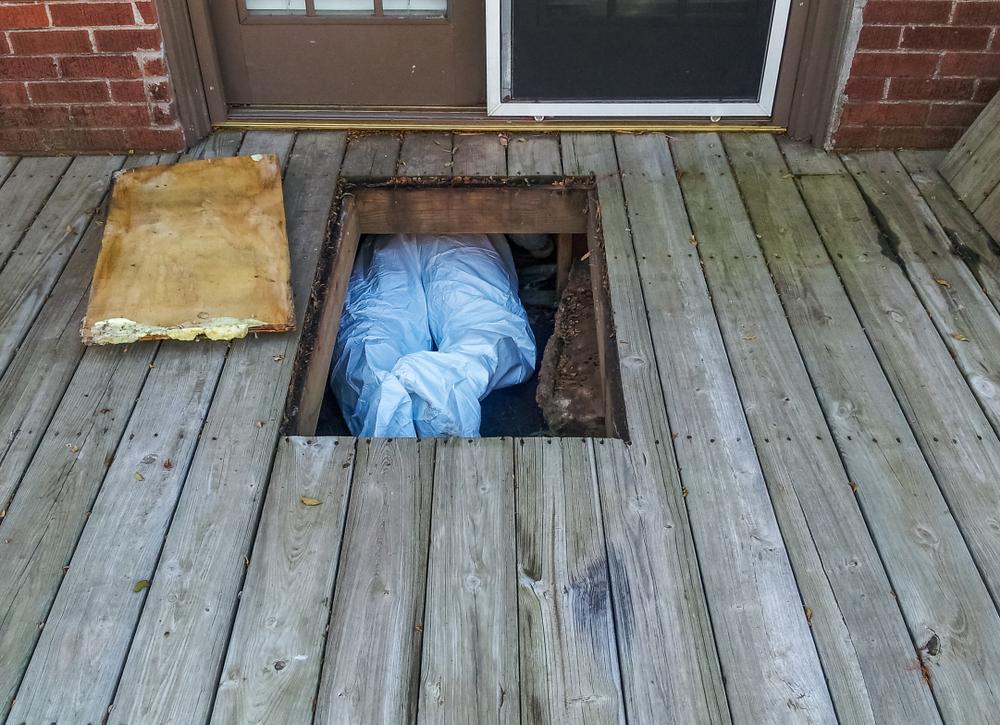 Cold temperatures are coming, and that probably has you gathering blankets and pulling out your slippers for those notoriously cold floors in your home. These are helpful ways to battle the winter cold here in Illinois and Indiana, but what if the solution for true winter comfort was actually right under your feet?
Embrace Your Crawlspace with Crawlspace Encapsulation
If your home seems to run extra cold in the winter, or if you have hardwood floors which become as cold as ice when the first frost hits, it's time to consider crawlspace encapsulation.
Crawlspace encapsulation is the process of sealing up the crawlspace and making it part of your home's conditioned space. It includes installing a heavy-duty vapor barrier along the foundation floor and walls, applying spray foam to the walls and band board areas, and blocking all vents. This completely separates the crawlspace from exterior conditions and makes it roughly the same temperature and humidity as your living spaces.
When your crawlspace is properly encapsulated and insulated, this key area can boost your home's overall performance rather than take away from it.
What Are the Benefits of Crawlspace Encapsulation?
Many homeowners ask us what the benefits are of encapsulating and insulating the crawlspace. Here are just a few of the advantages that can come from crawlspace encapsulation:
Warmer floors in the winter

Less need to run your heating system

Lower annual heating costs

Greater humidity control

Reduced risk of mold and musty odors

Healthier indoor air quality

Improved overall home performance
We're Your South Chicagoland & Northwest Indiana Crawlspace & Basement Experts
No two crawlspaces or basements are alike, and that means every crawlspace or basement needs a customized solution for greater home health and performance. If you experience home health "symptoms" like drafts, cold floors, high heating costs, and musty odors in the winter, talk to Assured Insulation Solutions —your local crawlspace and basement experts.
We'll assess your crawlspace or basement and determine if encapsulation is the best way to achieve greater home energy efficiency, comfort, and health. If it would be better to keep this key area ventilated, we'll recommend other effective strategies like spray foam insulation and insulation for hot water lines.
Your solution to warmer floors and lower annual heating costs is only a phone call away. Call 708.570.3260 or contact us to learn more about crawlspace encapsulation!
Is your home ready for cold temperatures?
Get prepared with crawlspace encapsulation.