There are a number of rebates, incentives and financing options available for homeowners and business owners interested in reducing their buildings' heating and cooling bills, while improving comfort, durability, indoor airquality and environmental sustainability.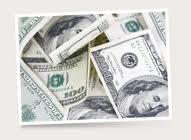 Assured Insulation Solutions, LLC works with our clients to help you find the best rebates and financing options, so you can rest assured knowing you're getting the best deal on your home energy efficiency upgrade.
Learn more about:
Reach out to Assured today to see what rebate and financing programs are available to you! Give us a call at 708-570-3260 or fill out the form on this page. 
At Assured Insulation, we aim to make energy efficiency affordable.
Get in touch to learn about our current rebate and financing offerings!
708-570-3260