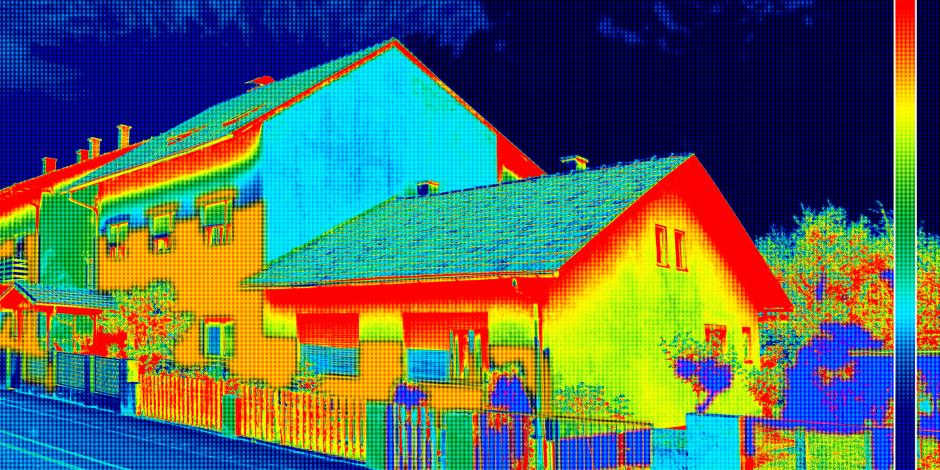 Assured Insulation Solutions utilizes high tech thermal imaging to assist in building diagnostics. The thermal imaging camera allows the technician to identify a number of issues that are often invisible to the naked eye. The use of the camera can identify moisture issues in the home as well as identifying energy loss areas in the home. The use of the camera can save countless hours of searching the home for the source of energy loss and quickly identify areas that need attention. The camera is also used by the crew leaders as a quality control when insulating walls to ensure complete coverage of insulation being installed. To schedule diagnostic thermal imaging of your home call 708-416-8066 .
Having your home evaluated with an infrared scanner sheds valuable light on the effectiveness of your home's thermal envelope. An infrared scanner reveals hidden air leaks and areas where insulation isn't performing, and can also yield some interesting surprises -- such as where an uninsulated hot water pipe or recessed lights may be contributing to an ice dam, for an example. It's a valuable part of any good home energy audit, and a step that we guarantee to take with thoroughness and precision (although our experience tells us that it can also be a fun part of the energy audit for homeowners).
For more information about infrared imaging, or to schedule a free phone consultation, contact us today!
Ready to find the sources of uncomfortable air leaks in your home?
Schedule a thermal camera evaluation.