A home energy audit is the first step on the path toward a more comfortable, more affordable, healthier home. Using a variety of high-tech, state-of-the-art tools, we're able to identify the key areas where your home is wasting energy, and recommend the most cost-effective improvements for maximum comfort, minimum energy bills, and optimal indoor air quality and building health and safety.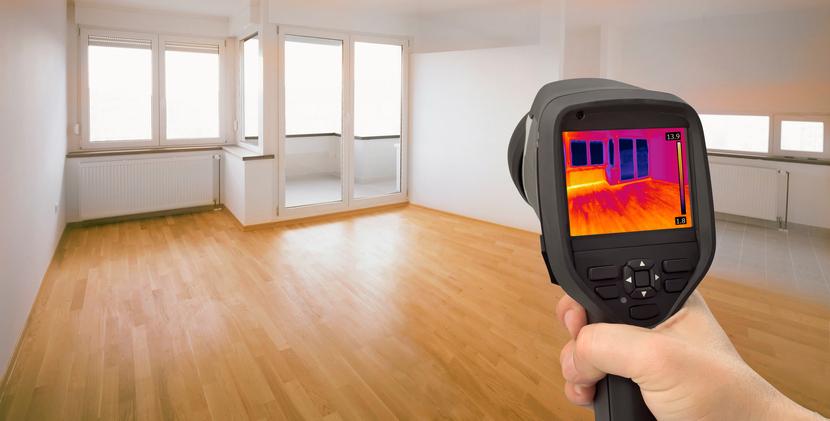 Our approach in conducting home energy audits is to take a comprehensive, whole-house assessment of the home, which distinguishes our "whole-house energy audit" from the "clipboard audits" offered by many utilities, box stores, and companies that offer a discounted audit as a means to sell products or services.
Our whole-house energy audit looks at the building envelope (which inludes all the components that make up your home's outer shell, including windows, doors, insulation levels, and the level of air leakage in between building materials); all combustion equipment including boilers, furnaces and water heaters; and the movement of air within the home to ensure that the air you and your family are breathing is fresh, healthy and safe. During the audit, we use an infrared camera to identify air leakage and deficient insulation, a blower door to measure the rate of air infiltration in the home, and a duct blaster test to determine whether your ducts are well-sealed, among other tools. 
Results to Expect from a Home Energy Audit
Once your home has been assessed via one of our thorough and complete energy audits, we'll prescribe our suggestions for the type of work that might benefit your home. From there, our team will work with you to determine the best course of action while taking into consideration your budget and needs.
As our homes age, various performance issues can begin to pop up, such as drafty rooms or problems with your insulation. A home energy audit allows you to pinpoint the problems at hand and make valuable upgrades to ensure that the root of the problem is fixed. The benefits of conducting a home energy audit are undeniable and include the following:
Enhanced Home Comfort
Possible Utility Bill Savings of 20% or More
Improved Indoor Air Quality
Boosted Home Performance
Peace of Mind / Home Safety
After the necessary work has been completed, we'll come back to run repeat tests, showing you the differences that have been made in the process. This will also be monitored by third-party testers, ensuring there's no possibility of bias. Many homeowners in the South Chicagoland and Norhtern Indiana are shocked to discover how much more efficiently their homes operate after pursuing the right combination of upgrades. Let us show you what an energy audit can do for your home. Contact us today to learn more and to schedule an appointment.
Learn more about our energy audit process:
Contact us or give us a call at 708-570-3260 with any questions or to find out more about our home energy audit process; we'd be happy to chat.  
How energy efficient is your home?
Schedule an energy audit to find out.
708-570-3260