Increase Home Comfort with Wall Insulation
When it comes to keeping your Illinois and Indiana home warm and comfortable, wall insulation is one of the most important factors to take into consideration. Walls that are sealed well, protected from moisture and insulated properly can help to reduce excess noise transmission, save energy and make your home more comfortable. When the cold weather strikes, insulation becomes nothing short of essential.

What Makes for Effective Walls?
An effective wall is an environmental separator. Proper wall insulation keeps your home a comfortable temperature without losing conditioned air to the outside. Designing a home that includes walls which are effective at keeping you and your family comfortable can only be done by taking a few crucial elements into consideration:
Moisture Control — An exterior drainage system, air barrier and vapor barrier will help to ensure that moisture doesn't have a negative effect on your walls.

Air sealing — Any air leaks that result from construction must be properly air sealed so that the wall is completely airtight. Otherwise, moisture can get inside of it.

Insulation — Insulation is a key component to any effective wall. Depending upon the circumstances, either blown insulation or batts can be utilized. 
A wall that features the above three elements will always be more effective at improving home performance than one that doesn't. This becomes especially important during the Illinois winter, when the temperatures get down to their lowest and home comfort is often compromised.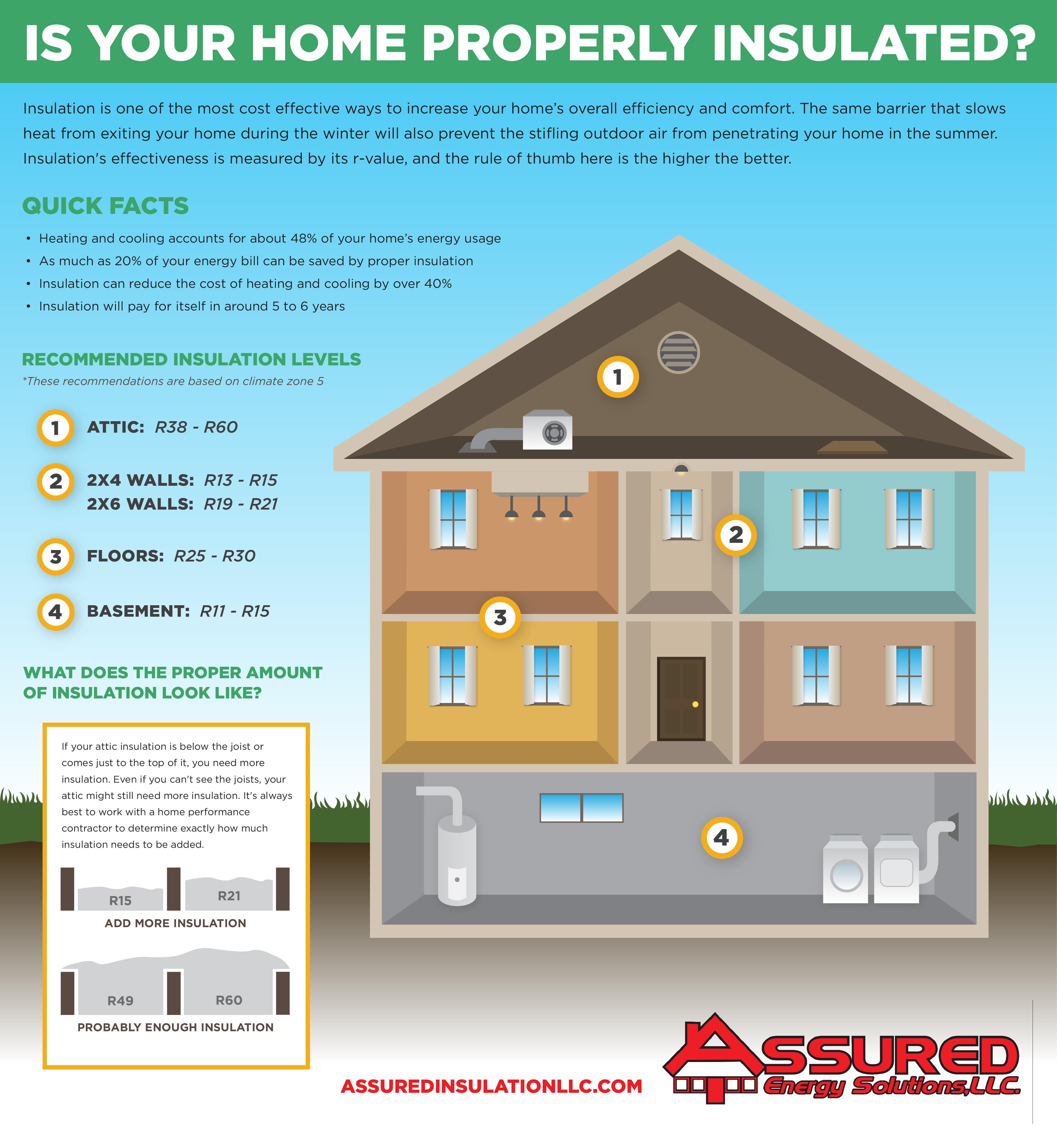 Air Sealing and Wall Insulation: A Winning Combination
Many homeowners think that a well-designed heating and cooling system is all it takes to ensure true, stable home comfort. The fact is, however, even the best HVAC systems will underperform in homes that aren't protected by air sealing and insulation. When combined with one another, air sealing and insulation become a powerful force that can keep you warm even on the coldest days of winter.
Don't let old, dirty and thin wall insulation ruin your year. Wall insulation will pay for itself with savings from the heating bill. Assured Insulation Solutions provides top quality wall insulation in areas around Frankfort, IL and Northern Indiana. Contact us today to learn more and to schedule an appointment.
Wall insulation can enhance comfort, reduce drafts and cut down on bills.
What are you waiting for? Get started today.