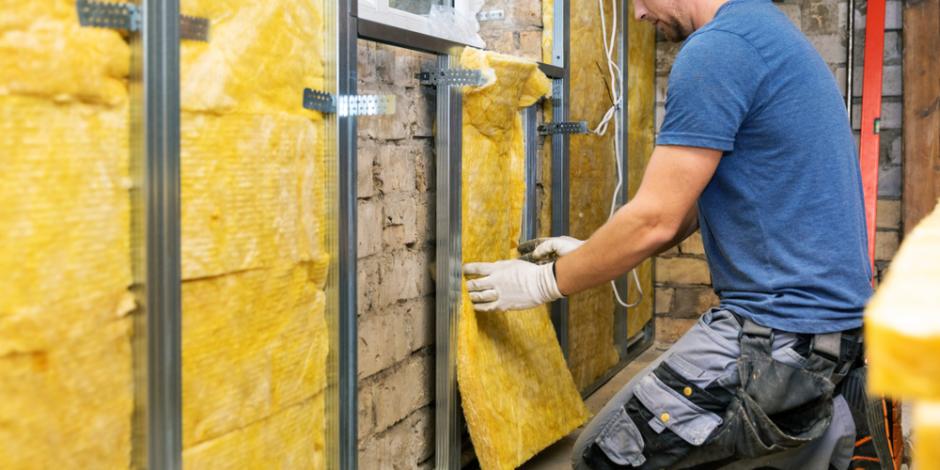 Are you paying too much for heating and cooling costs? If so, the issue may have something to do with a lack of proper insulation in your basement or crawlspace. It's a problem faced by many homeowners in Frankfort & the Chicago Southland as well as Northwest Indiana. It often stems back to a lack of proper insulating techniques when the home was first constructed. Fortunately, beefing up insulation in your basement or crawlspace insulation can help to fix the issue and save you money while creating a more comfortable home environment at the same time.
Types of Basements
There are two types of basements; finished and unfinished. A finished/conditioned basement that is heated or cooled by a furnace or AC unit will have a thermal barrier that extends from the living space. In this scenario, the walls are all that need to be insulated. Unfinished basements are a different story, as both the walls and basement ceiling must be insulated in order to avoid wasting valuable energy heating/cooling an area that doesn't require conditioning. There are clear solutions in both cases, and Assured Insulation Solutions is here to help.
The Benefits of Insulating Your Basement
Even if your basement space isn't an area where you or your family spend a great deal of time, there are plenty of benefits that come along with insulating it properly. Air that enters into your basement will inevitably make its way to conditioned living spaces in your home, thus causing comfort issues and making it harder to keep these rooms warm in the winter or cool in the summer. Insulation prevents this issue, boosting home comfort and making it easier to maintain stable temperatures throughout the home. As a result of this, you can expect to spend less on your home heating and cooling bills, which means a great deal of savings over time.
Why Have Your Crawl Space Insulated?
In most cases, your crawlspace is not supposed to be a part of your home's thermal boundary. This means that it is not a part of your home that should be heated and cooled by your HVAC systems. Insulating it will put a stop to wasted energy spent heating and cooling a crawlspace, as well as reduce the potential growth of mold and excessive moisture. Indoor air quality can also be improved, as allergens and other irritants won't be able to enter your home's ventilation system nearly as easily.
How to Properly Insulate a Crawl Space
Not all crawl spaces should be treated in the exact same way. Some call for a direct-to-floor application, which is what makes spray foam such an effective candidate. Heat water lines should also be wrapped in ventilated crawl spaces so as to prevent freezing from occurring in the winter.  
It is common for crawl spaces to be unventilated, and these are somewhat of a different story. Spray foam should be applied to the foundation walls, band board areas, and a continuous vapor barrier. All vents should be blocked, which will put your crawl space at roughly the same temperature and humidity level as your living space.
The goal of crawl space encapsulation is to completely separate the interior of the crawl space from the exterior conditions. When properly insulated, your crawlspace can actually contribute to home performance, rather than take away from it. 
At Assured Insulation Solutions, we hold a deep understanding of proper basement and crawl space insulation techniques, and are a certified Building Performance Institute (BPI) company. Our team is here to answer any questions you may have along the way.

Contact us

today to learn more or to schedule an appointment.
Insulate your basement and/or crawlspace with high-performance products.
Our team will find the best solution for you!