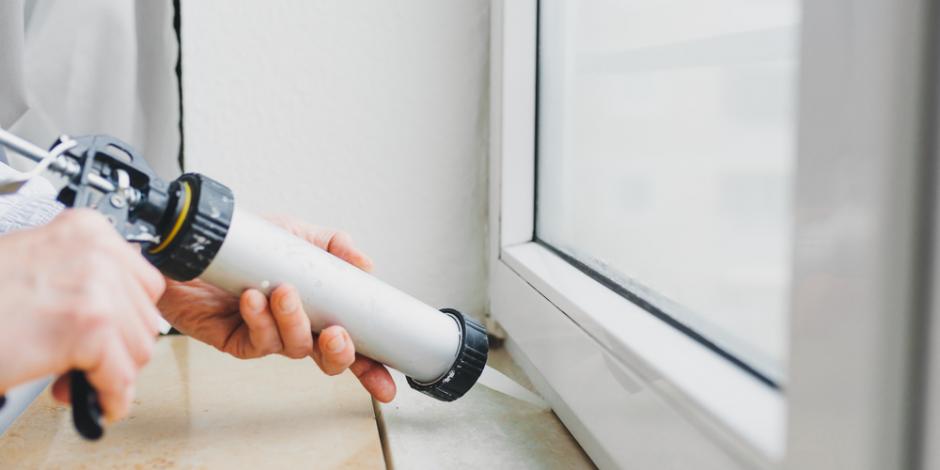 The windows are closed and the doors are shut, yet you still feel those indoor drafts and the room-to-room temperatures are all over the map! Where is this outside air coming from? For many homeowners dealing with home comfort issues throughout the year, the invisible cracks, holes, and gaps in their home are allowing outside air to freely infiltrate their living space. This is why the home performance experts at Assured Insulation provide professional air sealing services throughout Frankfort and the Chicago Southland.
The Signs Your Home Is In Need of Air Sealing
Air sealing the leaks in your home is a key step in weatherization. These leaks are usually completely invisible to the naked eye, and can go unnoticed for years. This unwanted outside air will undermine the conditioned air of your heating and cooling equipment all year round, which may have you taking multiple trips to the thermostat to try and get your home back to the perfect temperature. Your home may be in need of professional air sealing if you have experienced any of the following over the last year:
Unexpectedly high energy bills

Inconsistent room-to-room temperatures

A drafty home

Increased allergy symptoms due to poor indoor air quality
As the air outside seeps into the indoor air you and your family breathe, it can carry excess allergens, pollutants, and volatile organic compounds (also known as VOCs). These particles are then recirculated throughout the ductwork and vents of your heating and cooling system, aggravating any allergies or sinus-related symptoms.
How Does Air Sealing Work?
At Assured Insulation, the first step in air sealing is to determine the total amount of air leakage present in your home, then locate each and every hole, crack, and gap and seal it with a spray polyurethane foam. We use a blower door test to measure how airtight your home is, and then we pinpoint the location of each air leak using thermal camera imaging. We seal up each air leak using the expanding properties of spray foam, for a lasting airtight seal. This makes the job of your HVAC system much easier, keeping your conditioned air where you want it: inside! 
Common Areas That Require Air Sealing
The basement or crawlspace, as well as the attic, are the areas that require the most air sealing, followed by the gaps around any window frames or wherever weather stripping has deteriorated. We often recommend combining our air sealing services with outdated insulation upgrades. Insulation will prevent any unwanted temperatures from radiating through the materials that make up your roof, floor, ceiling, and exterior walls, and will further increase the energy efficiency and overall comfort of your home. 
Your Chicago Southland & NW Indiana Air Sealing Experts
If you suspect your home may be leaking like a sieve, the home performance pros at Assured Insulation Solutions can locate the air leaks in your home, as well as any other issues that may be causing your high energy bills, poor indoor air quality, and compromised comfort, with a professional home energy audit. You can rest easy with the experienced, verified, and certified team at Assured Insulation to get your home back on track for increased energy conservation, reduced energy bills, and reliable indoor comfort all year round!
Tired of your leaky home costing you energy and money, month after month? Schedule an energy audit from Assured Insulation today. Make an appointment by calling 708.570.3260 or contact us.
Ready to make your indoor drafts a thing of the past?
Air seal your home today!