At Assured Insulation Solutions, we strive to provide local residents with the best home performance solutions available. That's why we work with utility companies who offer rebates to homeowners looking to make energy upgrades and save.
Recently, the utility companies presented our team with an award that recognizes our duct sealing work in homes throughout the Chicagoland and Central Illinois area. With the most duct sealing projects completed out of any local contractor using utility company rebates, we've helped hundreds of homeowners keep their homes more comfortable and reduce their monthly energy bills.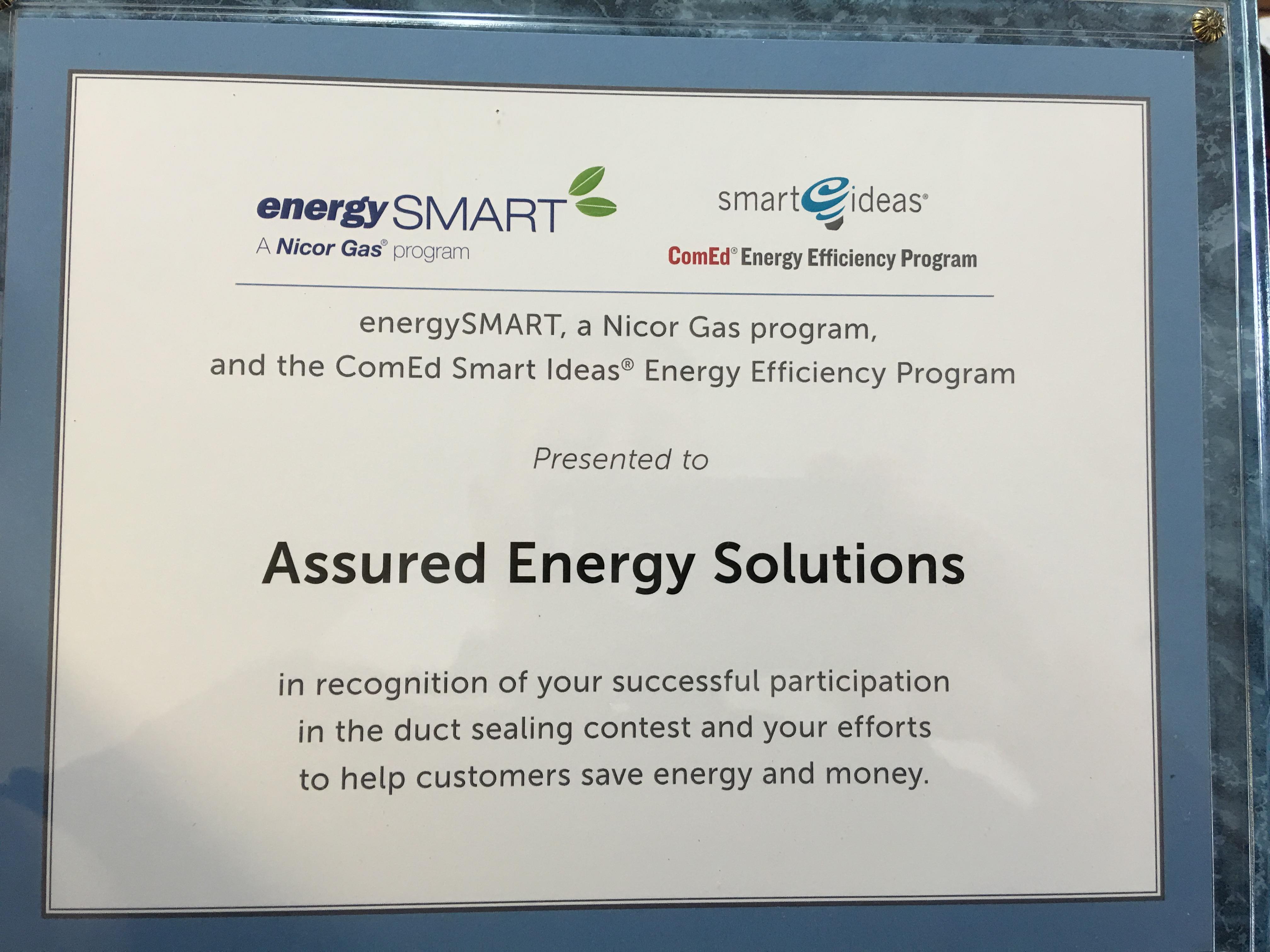 Get your ducts tested and sealed!
Improve your home comfort & indoor air quality