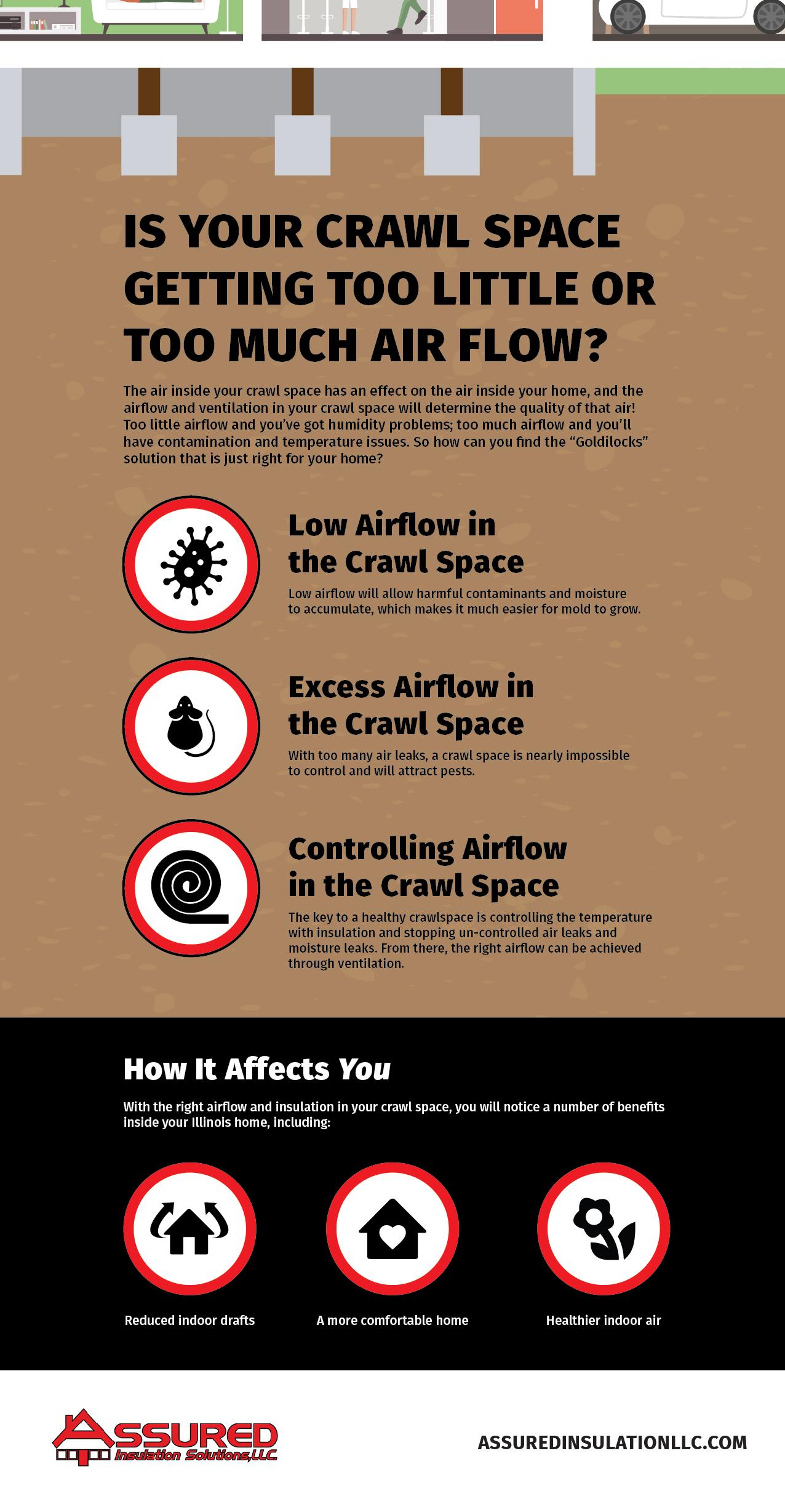 The air inside your crawl space has an effect on the air inside your home, and the airflow and ventilation in your crawl space will determine the quality of that air! Too little airflow and you've got humidity problems; too much airflow and you'll have contamination and temperature issues. So how can you find the "Goldilocks" solution that is just right for your home?
Low Airflow in the Crawl Space
Low airflow will allow harmful contaminants and moisture to accumulate, which makes it much easier for mold to grow. 
Excess Airflow in the Crawl Space
With too many air leaks, a crawl space is nearly impossible to control and will attract pests.
Controlling Airflow in the Crawl Space
The key to a healthy crawlspace is controlling the temperature with insulation and stopping un-controlled air leaks and moisture leaks. From there, the right airflow can be achieved through ventilation. 
How It Affects You
With the right airflow and insulation in your crawl space, you will notice a number of benefits inside your Illinois home, including:
Reduced indoor drafts

A more comfortable home

Healthier indoor air

Reduced heating and cooling costs

Reduce cold morning floors and ice dams
Schedule an energy audit to learn how to improve your home with the insulation contractor and basement encapsulation specialists that Frankfort homeowners trust. 
Assuredinsulation.com - 708-570-3260
Is your crawlspace causing comfort issues in your home?
Call in the crawlspace experts!