Winter is not exactly known for being temperate in Orland Park, IL, and many homeowners go to great lengths in order to ensure that their heating systems are ready for the cold months that lay ahead. Still, even the best heating systems on the market have a hard time keeping up when insulation and air sealing aren't in place. A poorly insulated home will do nothing to help boost energy efficiency, and the increase in energy bills can be a difficult pill to swallow once the cool weather rolls around.
When residents of Orland Park are not outdoors at the Winter Wonderland Ice Rink or the Centennial Park Aquatic center, they are enjoying the comfort of their home's, some of which are not properly insulated!  If you're not sure whether or not the insulation in your Orland Park home is up to par, the team at Assured Insulation Solutions is here to help.
Factors to Consider
There are a number of different factors to consider when outfitting your home with new insulation, first being the many types of insulation on the market, some of which are more suited to specific uses than others. Cellulose insulation does an excellent job of keeping conditioned air inside the home, while fiberglass batt insulation that is often found in older homes simply can't compete.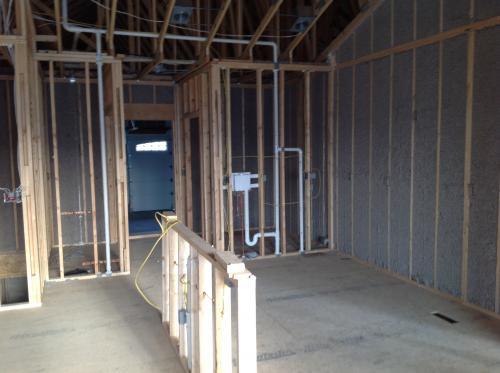 In addition to material, the expertise of the team you work with should never go overlooked. Even if they're using the right materials, they won't be able to get the most out of them if they don't know how to properly install the insulation. It's best to work with an established contractor with years of solid experience, as this will help to ensure year-round home comfort. After all, insulation is just as important during the summer as it is in the winter.
Let Assured Insulation Solutions Help
Choosing an insulation contractor in Orland Park, IL can be a tricky process—especially if you don't know what you're looking for. Assured Insulation Solutions has the wealth of knowledge and hands-on experience it takes to install insulation properly and boost home performance. We're here to help you take your home to the next level, no matter how large or small the project may be.
All of our crew leaders are BPI certified, which means they understand your home a system and how small changes can affect the whole house. Our BPI certified professionals are trained to understand the causes of ice damming, indoor air quality, mold, and moisture, allowing us to install the right insulation in your Orland Park home.
Don't let poor insulation ruin your winter. Contact us today to find the source of your home energy efficiency problem and to schedule an appointment.