Is Your Home Ready for Winter?
Homeowners in Palos Heights owe it to themselves to live comfortably this winter. While a number of different factors can affect home performance, chief among them is insulation. Insulation helps to keep conditioned air inside and prevents outside air from entering the home, thus tightening its thermal envelope. Unfortunately, many Illinois homes are far from what most home performance contractors would consider to be well-insulated, which can lead to rather uncomfortable winters. The solution? Increasing or updating the insulation in your home.
Insulation Types
There are a number of different types of insulation on the market, many of which are more suited to certain uses than others. Fiberglass batting, for example, is never going to be as high in quality or as effective as cellulose insulation, simply because it allows air in while the others do not. Batting is rather common in many Palos Heights homes, which is why many could benefit from improved insulation.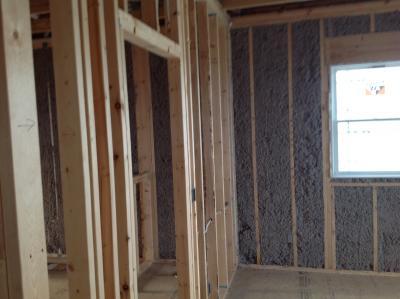 Year-round Performance
Many people believe that insulation is only necessary during the cooler months of the year. The fact is, insulation helps to keep cool, conditioned air inside where it belongs in the summertime the same way it keeps warm air inside throughout the winter. When properly installed, the right type of insulation can lead to year-round performance and true home comfort.
The Expertise You're Looking For
At Assured Insulation Solutions, our team of home performance contractors knows insulation inside and out. We are a certified Building Performance Company (BPI) company. This means in addition to the owners, managers and sales staff, each of our crew leaders have taken and passed multiple certifications in building science, specifically concerning building envelope and building analysis issues to include safety testing and evaluation of test results.
We know that insulation is one of the most important factors in keeping a home warm and comfortable, which is why we go to great lengths to ensure that our customers' homes are properly insulated and air sealed. Other contractors may have the right types of insulation on their hands, but if they don't hold a deep understanding of building science, they'll be unable to install it properly—this is where Assured Energy Solutions comes in.
Contact us today to learn more and to schedule an appointment.